Safety Features That Can Benefit You In An Armoured Sedan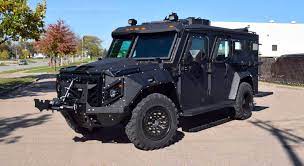 We live in an imperfect world where there is no guarantee of safety. Driving on the roadways has gotten increasingly dangerous due to increased threats, riots, and other difficulties. This is where an armored vehicle comes into play. It would not be incorrect to say that investing in an armored car is the greatest option since you always value safety before money.
The armoring procedure is carried out so that the automobile becomes more capable of withstanding various threats and keeps you and your passengers secure from the inside. Threats may come in any form, whether you have an SUV or a specific purpose vehicle, and an armored vehicle can always give safety. Troy Armoring armored sedans allow you to go from one location to another more safely.
Safety and security features of armored vehicles 
What makes VIP armored trucks so secure? What are the major characteristics of an armored vehicle that make it safer? These are the primary questions individuals may have when deciding to hire an armored vehicle. Aside from the components of an armored vehicle, the following major factors make it more secure: 
The materials used in the armoring process must be carefully considered. To assure quality, global standards and independent tests are used. 
There are many categories for the various degrees of protection utilized for vehicle armoring. Different international standards provide different levels of protection against specific types of ammunition. 
After the armoring procedure, a proper examination is performed before the VIPs begin using the armored cars. 
The engine control unit (ECM) and vehicle fuse box are additionally armored to give further protection to VIPs.
Additional components strengthen and protect an armored vehicle. These features include dual door locks, optimized hinges, and operable windows. 
Benefits of armored vehicles 
VIPs frequently require additional security, which an armored vehicle can offer. Here are some advantages to using an armored vehicle: 
Protection from explosive devices.

Protection from firearms and other ballistic threats. 

Enhanced comfort in luxury armored cars.

Higher privacy than regular cars. 
Armored vehicles provide a different level of protection. 
Armored vehicles are classified according to two safety standards: blast resistance and ballistic protection. You may choose armoring based on your demands for protection and money. 
Get an armored car today. 
In brief, armored VIP cars may add an extra layer of protection and security for people with high-profile jobs or simply those who want to travel with peace of mind. With technology advancements, these cars are safer than ever, providing a degree of security that is difficult to equal. So, consider investing in one of these cutting-edge armored luxury vehicles to be safe and secure on your travel.